Jackson Bolt & Screw, Inc is a Christian owned full-line old fashioned stocking distributor based in Jackson, MS, with a satellite branch located in Collierville, TN owned by Darin McCullough & Lance Foster. We currently have 18 employees with over 200 years of fastener experience employed to serve your needs. We have 8 company trucks & 2 trailers to service our customers. We currently have in stock over 20,000 separate line items on the floor in our 18,000 square foot warehouse. We have invested in a really good software system that allows us to pull history and all the information we need in just a moments time.
Our motto, "Just Better Service" since 1973, is not just our motto; it IS our way of doing business. We realize that there are lots of places to buy fasteners out there and our service level is what sets us apart from the crowded field in today's competitive market. We generally ship 98.6% of our stock orders in 24 hours or less at an un-heard of industry standard of 98% complete! One thing our founder taught us was that "you cannot sell out of an empty wagon", so our standard business practice has always been to replace inventory as quickly as possible. It is a lot easier to sell what you have in stock than to try to sell something you have to order in from the manufacturer.
Having said that, we do thrive on custom order parts, such as double end European style Concrete anchors for cracked concrete applications in grades A36, 55 & A105 in the industrial construction industry. We also carry the largest stock of LARGE DIAMETER grade 8 hex cap screws in the area – We stock through a 2″ diameter x 20″ long here on the floor.
We love metrics! We stock a complete line of hex cap screws through 30mm diameter on the floor, and actually stock a few larger sizes through 56mm diameter. Another recently added product line for us is our agricultural metric flange bolt line in DIN 6921. This is what most of the new tractors are using, and we keep them in stock.
Also for our Ag related users, we stock m18 & m22 diameter wheel & tank bolts in longer lengths. Also, we sell fasteners by the pound with minimums. Besides cutting tools & drill bits, we sell burrs & carbide cutters; we stock ACME threaded rod through 2" diameter along with COIL rod and matching nuts.
For the railroad & construction industry, we stock BRIDGE BOLTS up to ¾ x 48" long as well as malleable iron washers, 7/8" diameter and larger A325 structural bolts, countersunk drift pins, and bridge nails.
J.V. McCullough, Founder of Jackson Bolt & Screw
Jackson Bolt & Screw was founded by J.V. McCullough in 1973. He was a loving father to his four children and also a loving husband to his wife. J.V. McCullough grew up a sharecropper's child and through hard work and determination, started and ran his own business successfully for many years. The legacy he began is now owned and operated by his son, Darin McCullough. While growing up, J.V. enjoyed playing basketball and football when he was not working on the farm. After high school, he took up tennis and was a very strong competitor for several years. He was a beef cattleman farmer and the consummate salesman; he loved the challenge of being able to serve his customers at a level that exceeded that of the competition. He Believed and followed the quote that said, "If you meet us and forget us you have lost nothing. If you meet Jesus and neglect His great salvation you have lost everything!" Our motto is "Just Better Service" for a good reason. We earnestly strive to give the highest level of service. J.V. passed away on 09/03/2017.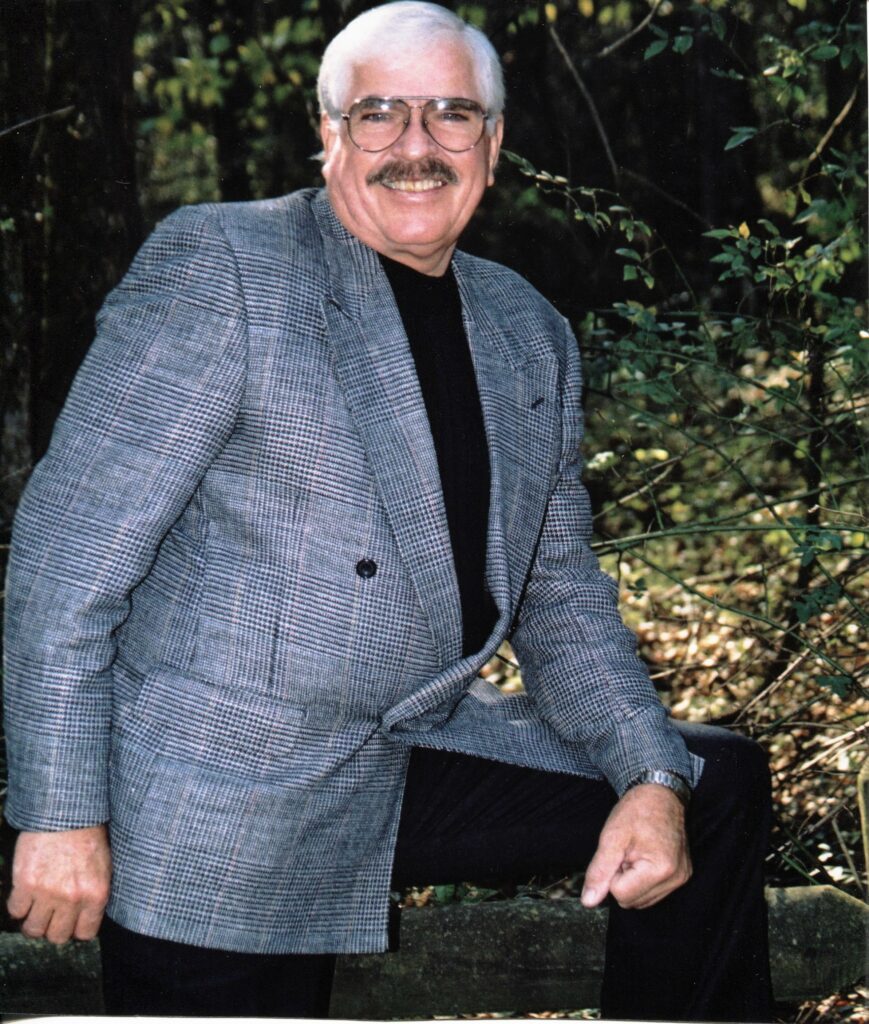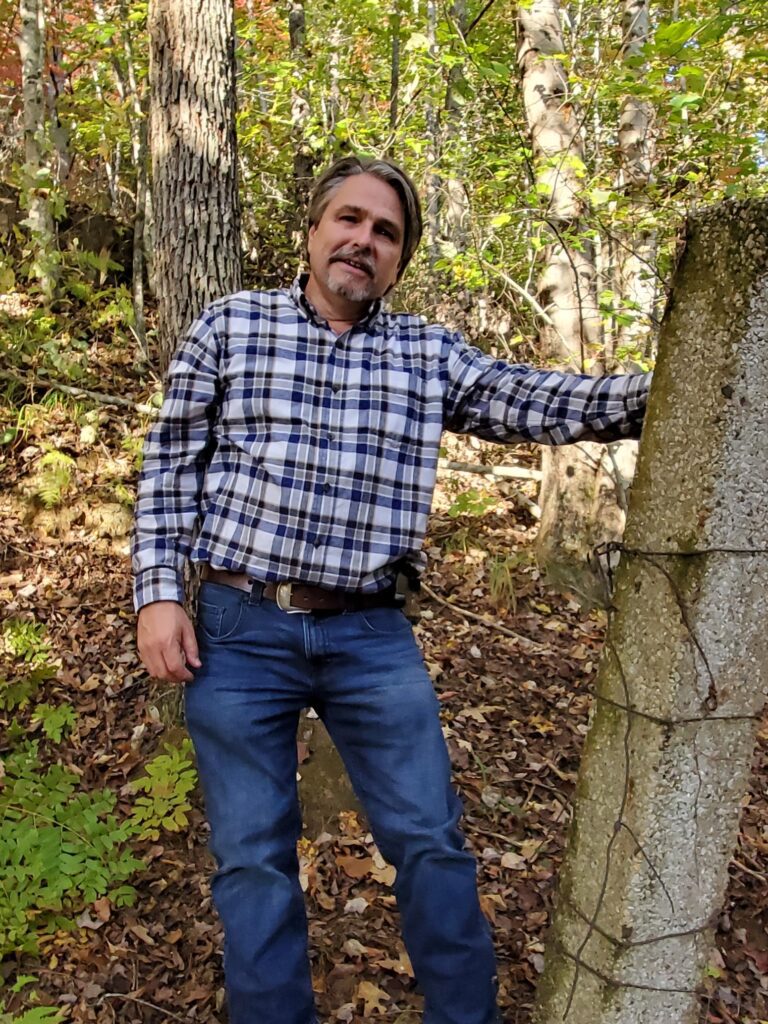 Darin McCullough, President & Owner
Darin grew up in the fastener business, beginning to work for the family business at the age of 9 and after briefly attending college, has been at Jackson Bolt & Screw, Inc. full time since October of 1987. He is married to Dr. Sunny McCullough and they have 3 daughters. For fun, they travel to the mountains, enjoy rafting, caving, and other family adventures. His hobbies include playing the upright bass, recreational shooting, antique trucks, raising chickens and supporting his daughters in their endeavors.
Lance Foster, Vice President & Owner
Lance Foster joined the Marines out of high school. After his stint in the Marines, he then attended college. He began working for the family business in September 2005. He resides in Rankin County, MS, and he loves hunting, fishing, baseball, and spending time spending serving at his church.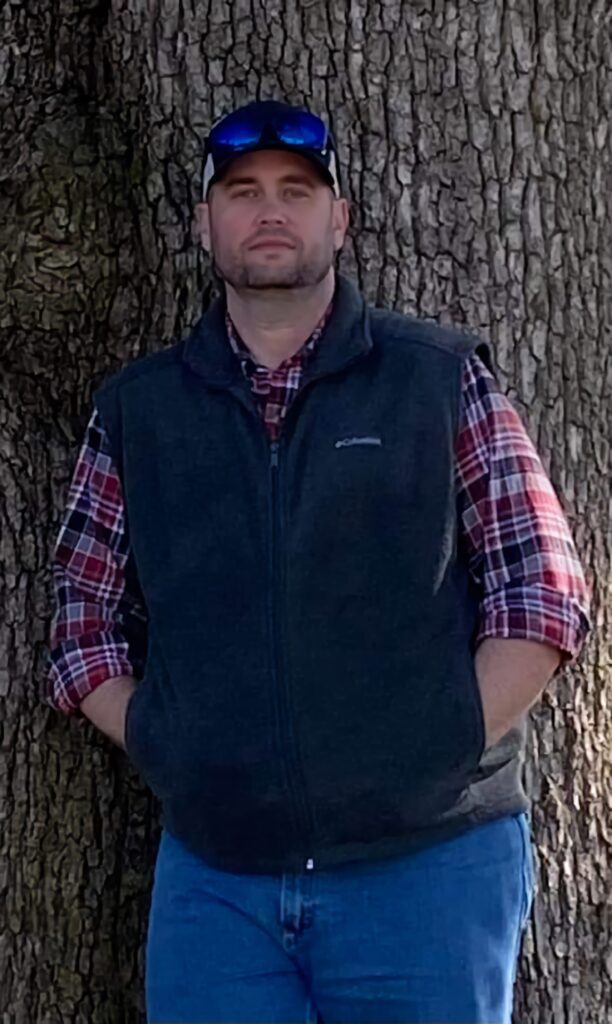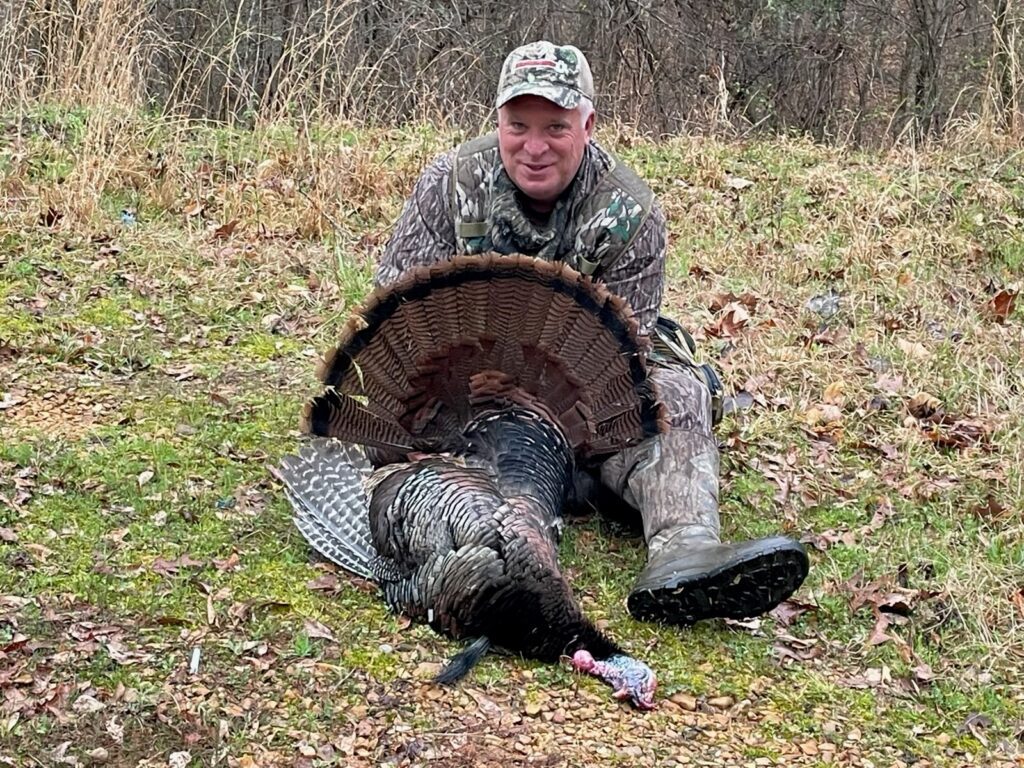 T.R. Hilderbrand, Jr., Senior Sales Representative
Thomas Ray Hilderbrand Jr., better known as T.R., has been employed with Jackson Bolt & Screw since January 1993. He specializes in traveling sales and customer service. He started in the warehouse and worked his way up to warehouse manager, then inside sales, and finally to outside sales.
He is married to Tami Hilderbrand. T.R. enjoys getting up super early, faithfully serving his church, hunting, fishing, and spending time with his family, especially watching his grandson play baseball and football.
Chris Ingram, Southern Sales Representative
Chris has been employed with Jackson Bolt & Screw since February 2006. He began working in the warehouse, then inside sales, and then to outside sales. He covers the southern territory of our outside sales. He is married to Connie Baker Ingram, and enjoys spending time lounging around his pool and weekends camping.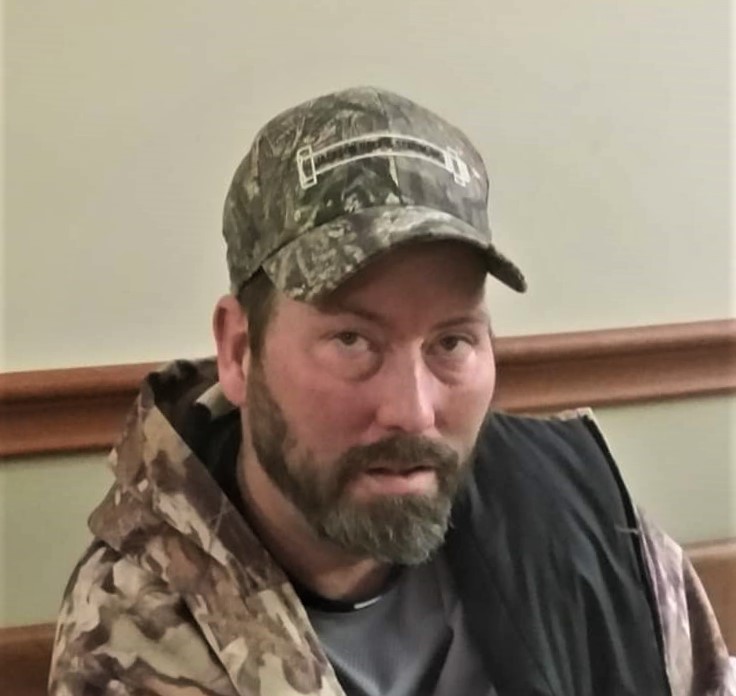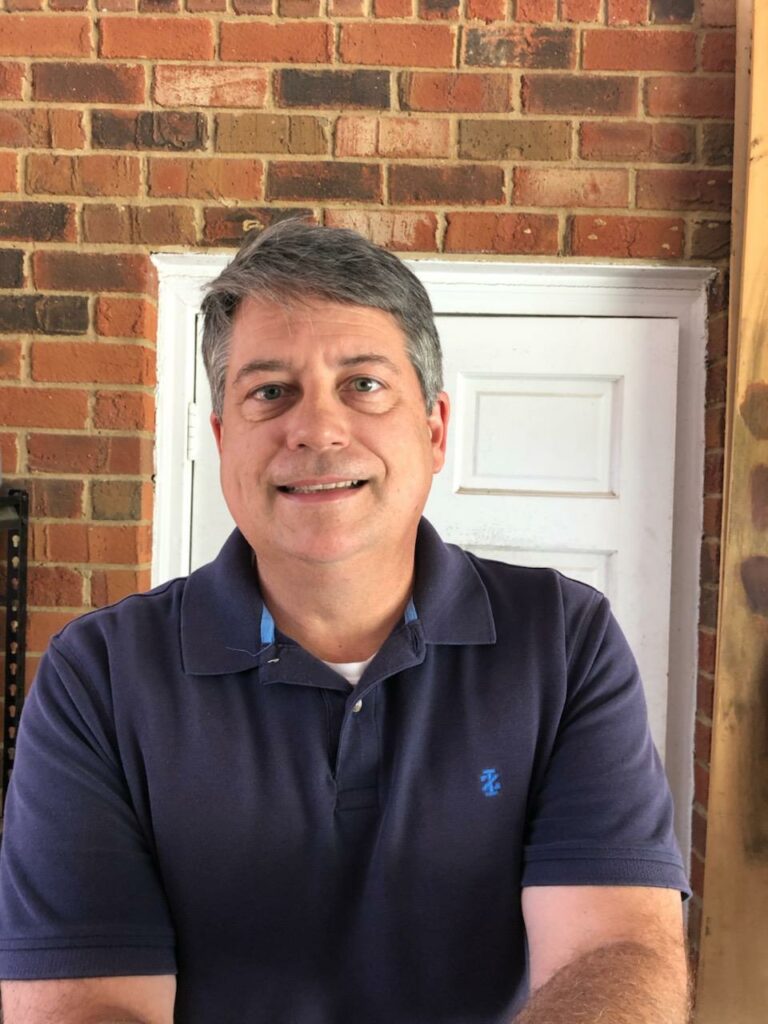 Mark Drake, Regional Sales Manager
Mark Drake has been in the business for the past 30 + years, beginning his career with Jackson Bolt & Screw in August of 2010. He began his career as QC in the steel fabrication sector, and while working full time, achieved a Mechanical Engineering degree in 1992 and an Industrial Engineering degree from the University of Memphis in 1995. In 1998, Mark shifted his career path to focus on both the construction and manufacturing sector. He has worked as a steel estimator, project manager, industrial & design engineer, manufactures representative, and industrial sales. Mark enjoys spending time with his wife and raising their two children.
David Everhart, Inside Sales
David has been employed with Jackson Bolt & Screw since June of 2016. He began his career in the construction industry, heavy equipment operation, and other industrial construction. David enjoys spending time with his wife and four children. He also enjoys hunting, fishing, MSU, and playing guitar.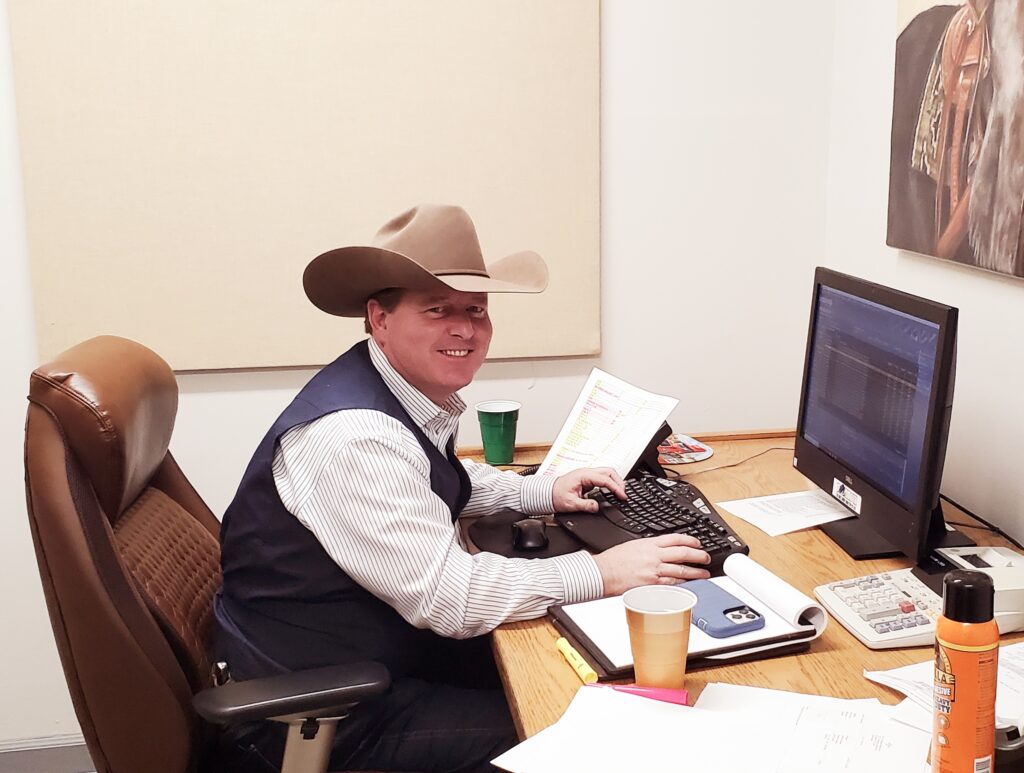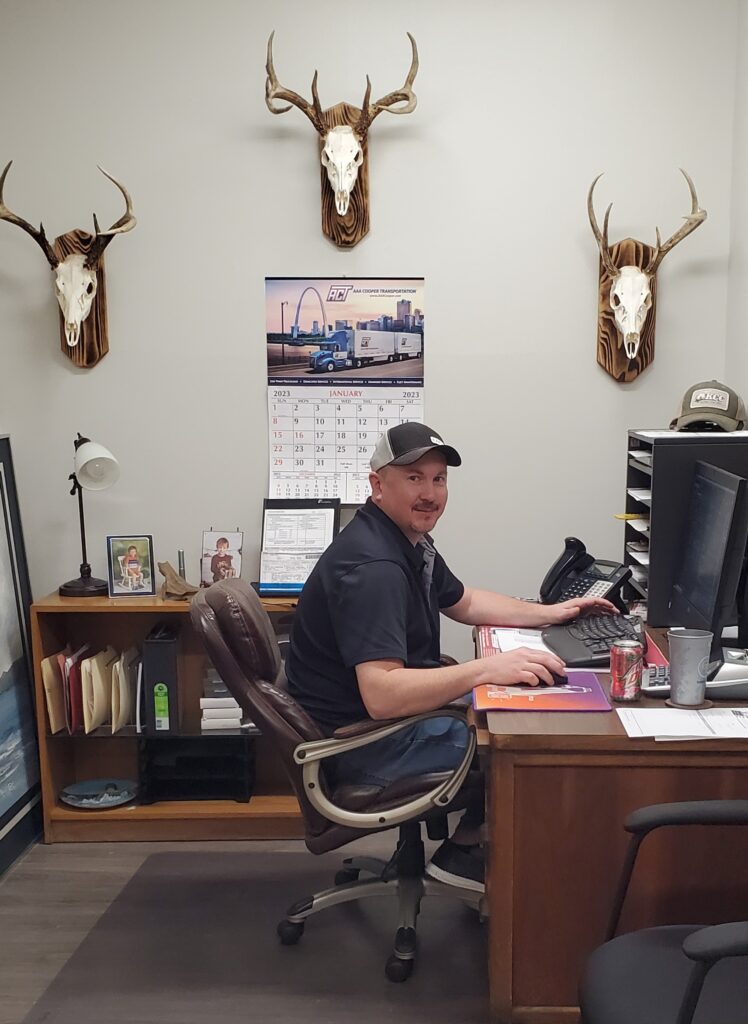 Johnathan Slawson, – purchasing, inventory control, and sales
Johnathan has been a team member here since November 2021,
He has an extensive background in plating and quality control.
He and his wife enjoy raising their son, hunting, fishing and baseball.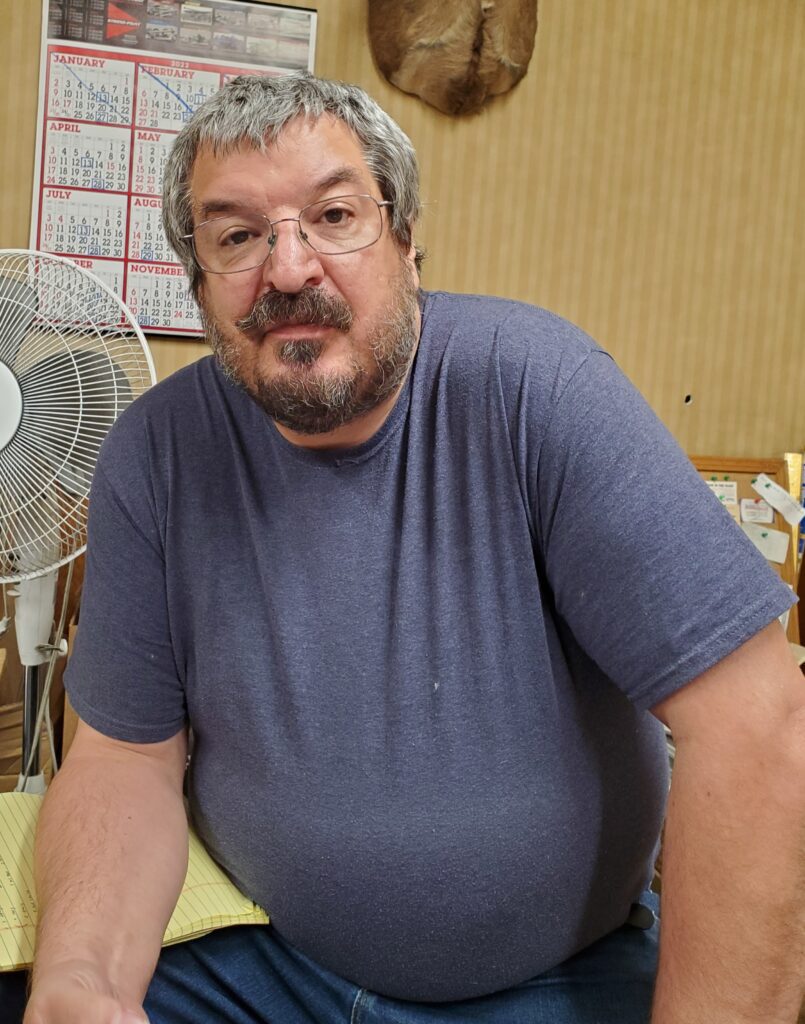 James "Jimo" Osipowicz quality control, inside sales.
Jim has been with us since June of 2019, He has an extensive history in computing, implementing standard operating procedures, maintenance and quality control in the past. Jim and his wife live in Hinds County, He enjoys woodworking and model trains and making jelly for his hobbies.