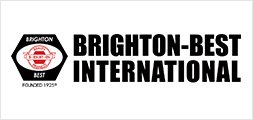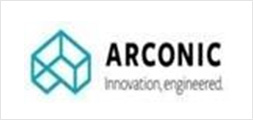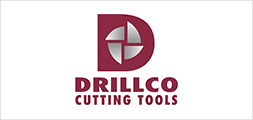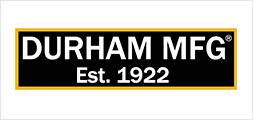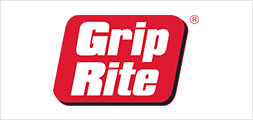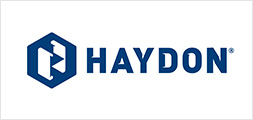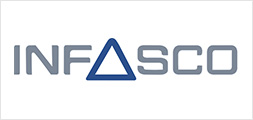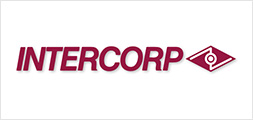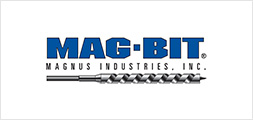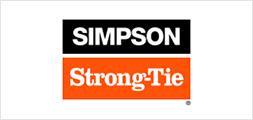 Bolts and screws are the linchpins of any project. Regardless of their size, products and operations would literally fall apart without them. Jackson Bolt & Screw, Inc. has these seemingly inconsequential but essential metric fasteners in abundance. Simply let us know what size and style of metric fastener you need, and we'll get it to you as quickly as possible.
Innumerable Sizes and Styles
There are countless sizes and styles of screws, nuts, and bolts; this variety exists because every project requires a specific size to work optimally. At our extensive warehouse, we have access to virtually every type and size of fastener that you could possibly need, and we keep our products fully stocked, so we are sure to have whatever kind of fastener you're looking for.
Take a look at our product list below to see some of the specific products that we always keep in stock. With over 20,000 line items available at any time, we can get you anything. If you need something that is not on the list below, feel free to call our sales team and we will do our best to get you what you need or a suitable substitute.
Fast and Efficient Fulfillment
Because we always keep our warehouse stocked with fasteners, we can fulfil any order very quickly. Over 90% of our orders are shipped out within 24 hours, so if you need something quickly, we are your best shot. Even if we can't get your order shipped that day, we never take more than a couple of days, so you won't be left waiting for your fasteners.
We are blessed with some of the best employees who all work hard to serve each and every customer. To get help selecting and ordering the metric fasteners you need, call our staff at (601) 362-0551.
ALL SIZES MAY NOT BE IN STOCK
BUT WE CAN USUALLY GET THEM FOR YOU IN A FEW DAYS
STANDARD BOLTS & CAPSCREWS
STEEL HEX CAPSCREWS
Grade 5, zinc, coarse thread
GRADE 8 ALLOY STEEL HEX CAPSCREWS
up to 2" diameter in coarse thread, fine thread in stock up to 1-1/4" diameter
L-9 HEX CAPSCREWS by order
B-7 ALLOY HEX CAPSCREWS
METRIC HEX CAPSCREWS
10.9 coarse, 8.8 coarse & fine
STAINLESS STEEL HEX CAPSCREWS
18-8 & 316 & metric A-2 & A-4
A325 STRUCTURAL BOLTS, plain & HDG
CARRIAGE BOLTS, Gr.2 Zinc and HDG
PLOW BOLTS, Gr.5
standard #3 head, oversized & clipped
GRADER BLADE BOLTS "I70KSI"
12 pt. "FERRY HEAD" CAPSCREWS
HEX LAG SCREWS Zinc & HDG
BRASS & SIL. BRONZE HEX BOLTS
ELEVATOR BOLTS, plain & zinc
EYE BOLTS, DOMESTIC & IMPORT
zinc turned & FORGED plain
U-BOLTS
zinc & HDG
up to 24" pipe-size
in stock
HOT DIP GALVANIZED HEX BOLTS UP TO 48" IN PLAIN
HEX NUTS, STEEL, heavy & finished coarse & fine, Gr.2 & Gr.8
METRIC HEX NUTS class 8 & class 10
STAINLESS STEEL HEX NUTS finished & heavy, 18-8 & 316
METRIC STAINLESS HEX NUTS, A-2 & A-4
NYLON INSERT LOCKNUTS, "NNE" Gr.2 & Gr.8, coarse & fine
STAINLESS STEEL NYLON INSERT LOCKNUTS, coarse & fine
ALL METAL TOPLOCK NUTS, Gr.C "Stover Type"
CENTER LOCK NUTS
NYLON INSERT JAM LOCKNUTS, "NTE"
STRUCTURAL NUTS, 2-H & Gr.2 heavy
SLOTTED HEX NUTS, coarse & fine
HIGH NUTS, fine thread, plain
COUPLING NUTS, zinc
WING NUTS, PUSH NUTS, U-NUTS
JAM NUTS, coarse & fine ACORN NUTS, nickel & stainless
SQUARE NUTS
KEPS LOCK NUTS, zinc
HOT DIP GALVANIZED HEX NUTS standard & structural, (tapped oversized)
LEFT HAND HEX NUTS, coarse & fine, plain
ACME NUTS, plain
WHIZ FLANGE LOCKNUTS (serrated)
GRADE G FLANGED LOCKNUTS
STEEL FLAT WASHERS, USS & SAE,
plain, zinc & HDG
GRADE 8 FLAT WASHERS, USS & SAE
EXTRA THICK FLAT WASHERS
for L-9 applications
STAINLESS STEEL FLAT WASHERS
METRIC FLAT WASHERS
FENDER WASHERS, zinc & stainless
BELLEVILLE WASHERS
BEVEL & MALLEABLE IRON WASHERS
BRASS FLAT WASHERS
FINISHING WASHERS, nickel & stainless
LOCK WASHERS
plain, zinc, stainless, silicon bronze & HDG
GRADE 8 LOCK WASHERS
METRIC LOCK WASHERS
INTERNAL & EXTERNAL
TOOTH LOCK WASHERS
HIGH COLLAR LOCK WASHERS for sockets
A325 STRUCTURAL WASHERS, plain & HDG
BONDED SEALING WASHERS
ALLOY SOCKET HEAD CAPSCREWS plain & stainless steel, coarse & fine
12.9 METRIC SOCKET HEAD CAPSCREWS coarse in stock, fine by special order
STANDARD FLAT SOCKET CAPSCREWS coarse & fine, plain & stainless steel finish
METRIC FLAT SOCKETS, 10.9 plain & stainless steel
BUTTON HEAD SOCKETS, standard & metric, plain & stainless, coarse & fine
SOCKET SET SCREWS, standard & metric, plain & stainless, coarse & fine
SHOULDER BOLTS (Stripper Bolts)
SQUARE HEAD SET SCREWS (Jack Bolts)
LONG & SHORT ARM HEX KEYS standard & metric
DOWEL PINS
ROLL PINS (Spring Pins)
TAPER PINS
PIPE PLUGS
ANCHOR BOLTS, L-shaped wet pour type
WEDGE ANCHORS
CONCRETE SCREWS flat phillips & hex washer head
NAIL ANCHORS, steel & nylon
PLASTIC & METAL "ZIP-TS"
LAG SHIELDS, long & short
DROP IN STEEL ANCHORS
SDS DRILL BITS
DOUBLE END ANCHORS, types 1-6
FOR CRACKED CONCRETE
BURGLAR BAR SCREWS & BITS
EPOXY FOR ANHORING

MACHINE SCREWS,, flat & pan phillips & zinc, stainless & brass
Gr.5 WHIZ FLANGE MACHINE SCREWS, zinc
WOOD SCREWS, flat phillips zinc
TAPPING SCREWS, hex washer-slot, pan & flat phillips, zinc & stainless
TEK SCREWS, hex washer, pan phillips, zinc & stainless, modified truss tek & TEK 5 ply-metal wing
WEATHERGUARD SCREWS, tek & type A sharp point metal to wood, zinc & stainless
DRYWALL SCREWS, black, coarse & fine, sharp point & tek, phillips & square drive
TRIM HEAD DRYWALLS square drive & phillips, sharp point & tek, black
FLOORBOARD SCREWS, "Type F" black phos. TORX, & flat phillips zinc
U-DRIVE SCREWS, zinc or stainless
DECK SCREWS, LONG LIFE 6-LOBE
RODS, STUDS, PINS & WIRE PRODUCTS
ALL THREAD ROD, low carbon zinc coarse & fine, available in 3',6' & 10'
B-7 ALL THREAD ROD, plain, coarse & fine & 8TPI, available in 3', 6' & 12'
METRIC ALL THREAD ROD, low carbon & B-7 coarse and fine pitches in stock.
STAINLESS STEEL ALL THREAD ROD 18-8 & 316, metric A-2 & A-4
BRASS ALL THREAD ROD
LEFT HAND ALL THREAD ROD low carbon, coarse & fine, 3' lengths
ACME THREAD ROD up to 2" diameter 12' lengths or we will cut to your order
ASTM-A193B-7 STUDS, PLAIN & PLATED,
ASTM-A193B-8 STUDS (CLASS 1 & 2)
COTTER PINS, zinc & stainless
C LEVIS PINS
POP RIVETS, aluminum, steel & stainless, regular & large flange

SQUARE KEY STOCK, plain, 1' lengths
WOODRUFF KEYS & KEYWAYS
GREASE FITTINGS, standard & metric
HOSE CLAMPS
CABLE CLAMPS
BOLT BINS (40 & 72 hole) & DRAWERS
DRILL BITS, jobber length & stubby, HSS, NITRO & COBALT GOLD
MACHINE BUSHINGS
CHEMICAL THREADLOCKERS, CLEANERS, ADHESIVES & ANTI-SEIZE
ELECTRICAL WIRE TERMINALS
NYLON CABLETIES
BURRS & END MILLS
BLACK IRON PIPE FITTINGS, sch 40 stock
TAPS, DIES & THREAD REPAIR INSERTS